News
A fruitful start to the new year
The popular classic for young and old: Our red fruit jelly made from sour cherries, redcurrants, blackcurrants, strawberries, raspberries and blackberries always hits the spot – like as a hot topping for ice cream or the traditional way with vanilla sauce.
An extra shot of freshness for your dessert!
We are happy to answer any product related questions. Please feel free to contact us!
... each spoon is a delight
These small healthy vitamin explosions are a pure taste experience, especially when combined into our home-made red fruit jelly.
Whether it's a festive occasion or just a treat, our red fruit jelly is a true all-rounder!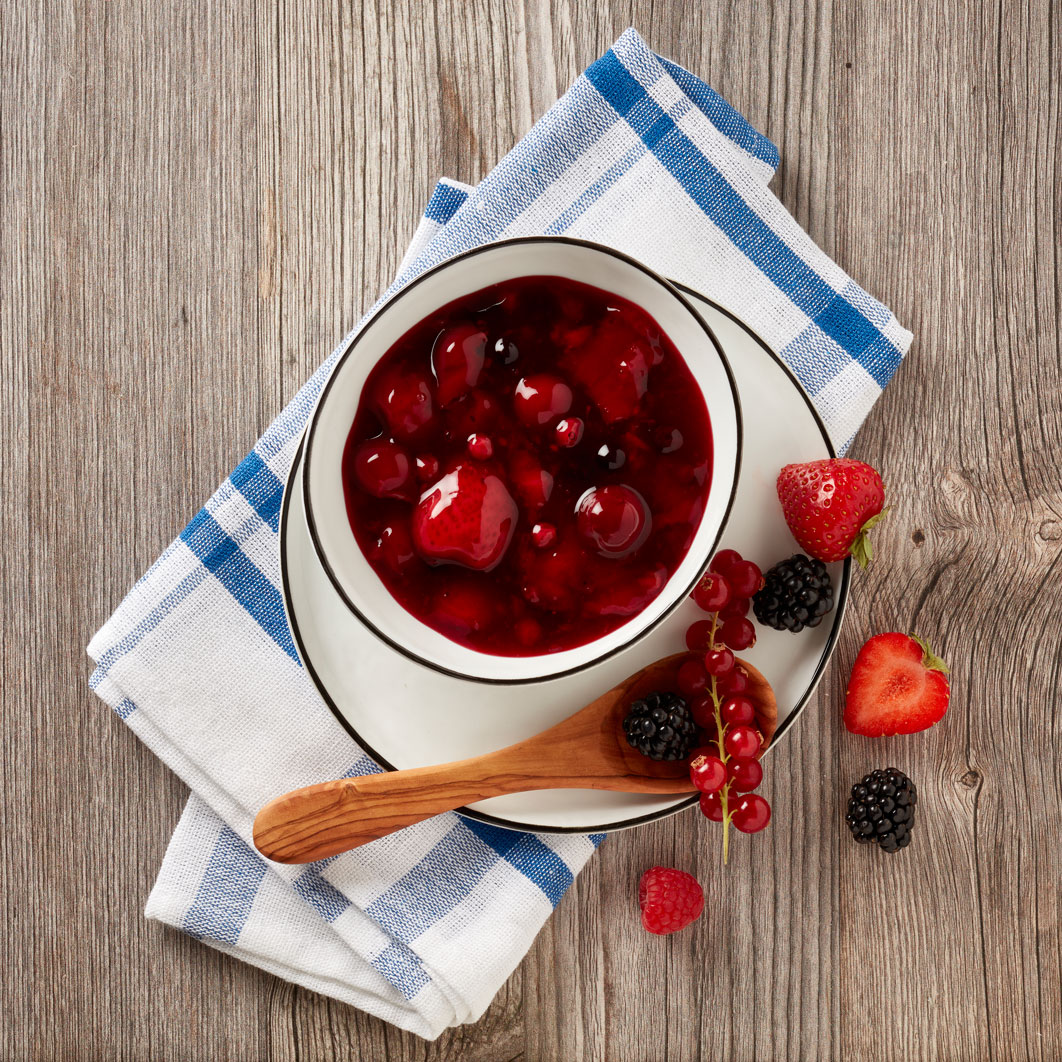 Varied and above all: good - that's how food is supposed to be. And that is exactly how our food products are, which we produce for 55 years. Wernsing offers a fine selection of high-quality food in many categories: from potato products to dips and sauces to antipasti, bread spreads, desserts, dressings, marinades, pasta and piquant snacks, salads or soups and stews. You should try them!